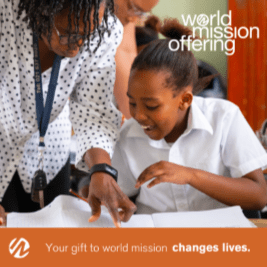 The World Mission Offering is a financial support program for ministries that God is using to transform the world. It is celebrated every September and October and thousands across the country give financial support to these ministries1. The World Mission Offering is organized by International Ministries
For more than two hundred years, International Ministries has combined resilience, adaptability, and creative approaches to cross-cultural ministry with faithfulness to Scripture. We serve alongside our many local partners in ministry around the globe.
We will be receiving the WMO throughout the month of September.  You can give at www.fbcogt.com/give or checks payable to FBC (memo WMO).   Your support is appreciated!