IT'S SCHOOL SUPPLY TIME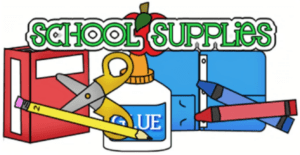 It's already that time of year to catch those school supply sales with Meijer having some $.50 items in their ad.
Please remember our Holloway kiddos are in a K-3 building as you shop.  The school supply list is available in the Narthex and on the Springfield Schools website.
Should it be impossible to shop for items, monetary contributions may be given to Gail Black.
Thank you for your support of this ministry.