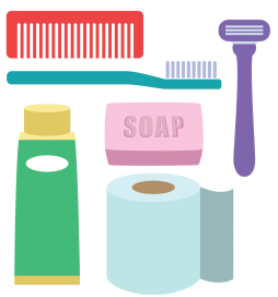 Crissey Road Thrift Shop News
Our support of the Thrift Shop through monetary and food donations the second Sunday of each month provides much-need stock for the Thrift Shop pantry.  Referrals from local agencies place in motion available food staples for those in need.
While all donations are greatly appreciated, it should be noted that some are more useful.  For example, spaghetti noodles arrive, but not always with spaghetti sauce.  The same hold true for peanut butter, but jelly is also needed.  Juice is something they must purchase from the Food Bank due to few donations.  Personal care items are always needed.
Our December second Sunday is being designated PERSONAL CARE ITEMS.  Let's see if we can fill the box over the top with toothpaste, toothbrushes, shampoo, deodorant, lotion, and feminine hygiene products.
Our support of the Thrift Shop is greatly appreciated.  Thank you for supporting those less fortunate in the Springfield Community.