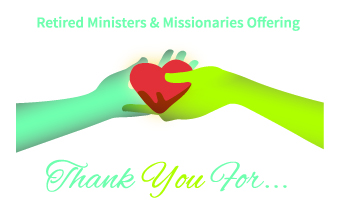 Throughout the month of December we have raised

$1,261.00

for the

Retired Ministers & Missionaries Offering

! That is above and beyond our anticipated goal. Thank you so much for your very generous support of this mission offering.

Our next special mission offering will be the America for Christ offering in March.