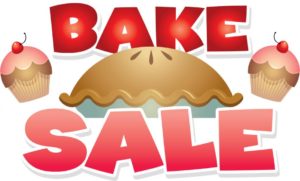 First Baptist is having a bake sale on Sunday, March 18th before and after worship. We hope you will support our efforts by donating some individually wrapped (and priced) baked goods AND by purchasing some yummy treats the day of the sale. If you are willing to make a donation, please contact Cindy Schafer, 567-316-7364.
DAYLIGHT SAVINGS TIME BEGINS
Sunday, March 11!

Don't forget to "Spring" forward one hour before going to bed on Saturday, March 10th. We don't want you to be late for worship! This is also the time to change the batteries in your smoke detectors and carbon monoxide detectors. An easy task to keep you and your family safe this spring and summer.
EASTER CANDY NEEDED
We are in need of bags of, individually wrapped, candy for the Children's Easter Egg Hunt. There is a marked container in the Narthex to receive your donations. Questions? See Joyce Norman or Bob Turner
EASTER PLANT DONATIONS NEEDED
If you would like to donate to the purchase of the Easter Plants you may send your donations to the church office. Checks are payable to First Baptist Church (memo: Easter Plants) and if you'd like to dedicate your donation to a loved one be sure to include that information with the check. If you have any questions, please contact Krista in the church office.
Our first Lenten Dinner is TONIGHT at 6:00 pm. Rev. Ed Sladek will start things off with the Prologue and Introduction (pg. 1-14) to "The Return of the Prodigal Son" by Henri Nouwen. We ask that you read these pages before the class begins and we look forward to seeing you tonight! We still have one book left for anyone wishing to purchase one. The cost is $7.00. NEXT WEEK: read Part I: The Younger Son, pg. 25-58.
February 14, 2018
7:00 pm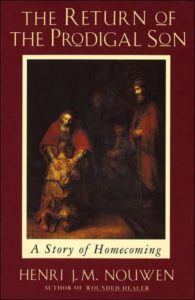 LENTEN SERIES
Wednesday, February 21
6 pm Dinner
This year's Lenten study will be based on "The Return of the Prodigal Son" the inspirational book by Henri Nouwen.
Captivated by the famous Rembrandt depiction of the Prodigal Son parable, Nouwen reflects on the individual characters in the story and how he, and each of us, express our own brokenness and healing in life and ministry.
Join us as we seek to show the love of the Father and embrace His love as a son or daughter of God.
Contact the office if you would like to purchase a book or if you would be interested in providing one of our Lenten Suppers during this year's Study.
2018 Scout Sunday at
First Baptist Church
On Sunday, February 11, families of Pack 236 will once again join us in worship to celebrate Scouting's anniversary. Religious faith, a key tenet of Scouting, is even more important in the unrelenting pressure to conform to world views, and can be summed up as follows:
"In Scouting, we recognize the importance of faith. Faith helps us discover ourselves and provides a lens for which to see a world of opportunity. We gain strength from faith and use it to guide our principles and our actions to the best of our abilities.
Faith, for many, is key to who we are. It is for this and many other reasons that we acknowledge and celebrate its impact on Scouting. No matter our background, in faith, we can find commonality. Scout Sunday is an opportunity to rejoice in the relationship of our faith and Scouting as well as be respectful of our many differences. No matter the definition or name, we all have a "Duty to God".
Join with the Scouts as they provide refreshments for the congregation prior to the worship service as a small token of thanks for First Baptist's continued support.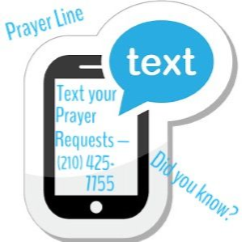 If you'd like to receive prayer concerns by text, simply text the words "prayer concerns" along with your name and phone number to 419-349-1245 to be added.

Join us Sunday, January 28th, following the worship service for this annual business meeting. We will go over our finances for the year ending, 2017 and review the proposed budget for 2018. Your vote counts and this is a crucial time in the financial life of First Baptist. We hope you'll plan to be present and take part in the future of YOUR church.
Living a Vibrant Life in Christ!
(Beginning January 14 during Sunday School)
The most popular gospel "formula" for modern American evangelicals is one that goes something like this: You have sinned. Sin separates you from God. Jesus died for your sins to bridge the gap. Accept Jesus as your personal Lord and Savior so you can have a personal relationship with God and go to heaven when you die. This formula is not altogether untrue, but neither is it what we find in the New Testament, at least not the New Testament read in the context of the history of the first-century Jewish and Roman worlds. This shrunken view of the gospel has no power to confront evil or transform lives.
– Derek Vreeland in N.T. Wright and the Revolutionary Cross
During our Sunday School time, beginning Jan. 14, we will be exploring some of the core ingredients of what it means to be the people of God.  This is for new Christians and new members as well as those of us who have been followers of Christ for decades.  Think of our time together as being new member classes on steroids!  To that end:
1. We will explore what the Gospel means that it encompasses far more than making a decision for Christ and personal conversion.  God has so much more in store for us.  Getting saved is just the first step, not the last step or even the goal.
2. We'll unpack what it means to have faith. Is faith just agreeing to a religious formula? Does faith require something of me?  Does faith require a high level of commitment, and if so, what does that look like?
3. We will also look closely at what it means to be the people of God, the community of Christ, the church.  We will see that it is almost impossible to maintain one's faith outside the body of Christ because we are created to spiritually thrive in God's community.  And, if that is so, how can we foster that kind of vibrant community. 
4. Along the way, we'll zero in on baptism and the celebration of the Lord's Supper.  We'll spend some time wrestling with what it means to be a Baptist and what the history of First Baptist tells us about ourselves and what it means to be a member.
We hope and pray that our time together will be the beginning of a life-long process whereby we grow in Christ both as individuals and as the Body of Christ.
3rd Annual Multi-Faith Prayer Breakfast
January 27, 2018
The Lucas County Human Trafficking Coalition (LCHTC) is honored to sponsor the 3rd Annual Multi-Faith Prayer Breakfast to raise awareness about human trafficking during Human Trafficking Awareness month. This event will be held at the UAW Hall at 2300 Ashland Avenue from 10am-Noon on Saturday, January 27th, 2018. Doors will open at 9:30am. Leaders from various faith communities will offer prayers focusing on those affected by human trafficking and the efforts to combat it. The keynote speaker for this year's event is Dr. Celia Williamson, the Director of the University of Toledo Human Trafficking and Social Justice Institute.
Resource tables from several area agencies will be on hand to provide information on the services they provide within the community. We look forward to the fellowship and the opportunity to utilize our faith as we focus our efforts to end human trafficking in our region. All are invited to join us and a light breakfast will be served. Attendees are asked to bring a personal hygiene item to donate to local human trafficking victims.
For more information, contact Amy LaGeese – alagesse@lssnwo.org or visit the LCHTC Facebook page.
OUT with the OLD,
IN with the NEW!
Rummage Sale
Friday, JANUARY 12th, 4-6pm
Saturday, JANUARY 13th 10am-2pm
Springfield High School Auditorium
Sponsored by Blue Devil Drama
WE NEED YOUR
UNWANTED STUFF!
Kitchen Gadgets, Electronics, Toys, Knick Knacks, Collectibles, Tools, Hobby and Craft Supplies,
Sports Equipment, Office and School Supplies, Holiday Décor, Books, Furniture, Board Games,
Video Games and Consoles, Computer Accessories, Clothes for the Whole Family!
Clear away your underused, unwanted clutter!
Make way for new, shiny stuff! Keep the Arts alive at Springfield!
Donate your items
January 8-11th from 2:45-5:00
in the High School Auditorium
Earlier drop off times can be arranged by contacting
korymeinhart@springfield-schools.org
Please be sure your items are in saleable condition:
clean and in working order!
"I bring you good news of great joy That will be for all people. Today, in the city of David a Savior has been born to you."
Luke 2: 10-11
We hope you'll invite
friends and family
and join us
Sunday, December 24, 2017
10:00 am ~ Cantata Service
6:45 pm ~ Pre-Service Concert
7:00 pm ~ Candlelight Service
Helping Hands NW Ohio
The Dwelling Place Church is asking for volunteers to assist in the preparation and distribution of the Christmas Baskets to families. If you are able to help out, in any way, please contact The Dwelling Place at 419/867-7794.
Set-up – December 14th, 2 – 7 pm
Unload Truck – December 15th, 10 am – 12 noon
Pack Baskets – December 15th, 6 – 7:30 pm
Distribution of Baskets – December 19th, 3 – 6 pm
Second Sunday of Each Month
is Food Sunday
"One in five families face food insecurity, and Toledo consistently ranks in the top five US cities for the percentage of children in poverty."
The CWU Thrift Shop is in need of non-perishable food items, baby necessities and personal hygiene items. Monetary donations are also a great way to help out.
Please prayerfully consider your gift to the Church Women United Thrift Shop each second Sunday.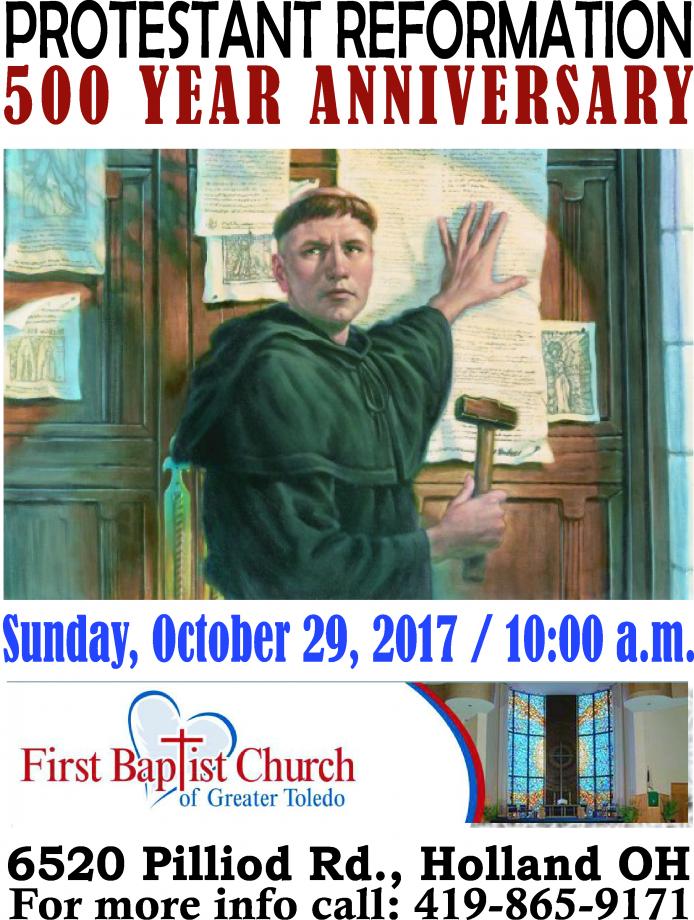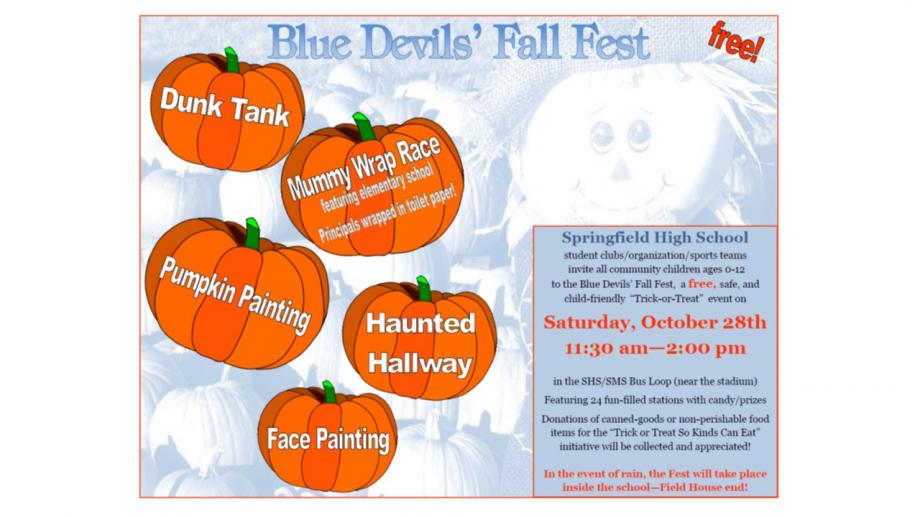 First Baptist Church of Greater Toledo
RUMMAGE SALE
Thursday, July 20th
&
Friday, July 21st
9 am – 3 pm
Friday – $4.00 Bag Day
Toledo Area American Baptist Association
Annual Picnic at Side cut Metro Park
Sunday, June 11, 2017
2:00 – 6:00 pm
All Church Families are invited to attend. Bring your favorite potluck dish, along with serving utensils, to serve 25. Hot dogs, bottled water and soda will be provided. If you own a 5 gallon drink container, would you please bring it filled with iced water, punch or lemonade to share?
Meal service will begin promptly at 2:30 pm. We ask that food items be ready for set up 1:30 pm.
For your personal comfort, you may bring lawn chairs.
We also need some volunteers from First Baptist to assist with food service, set-up and clean-up following the picnic. If you are willing and able to help, please arrive at the park by 11:00 am.
RUMMAGE SALE
It's that time we've all been waiting for! Beginning June 1st, items may be brought to church for the rummage sale and placed in the Children's Church classroom, in the educational wing. Please have boxes and bags closed and secured to assure that items do not fall out.
This is a great incentive to clean closets and garages, get rid of Aunt Millie's collectibles and support the Church at the same time.
Larger items may need to be stored in the garage and you'll need to contact the office to make arrangements. Please bring only those items which are clean and in working order.
All donations are tax deductible by contacting the church office.
Your support is vital to make the sale a success, both by donations and volunteering to work. See Joyce Norman or contact the church office for details.
Here Ye!        Here Ye!     Here Ye!
You are cordially invited to the
First Baptist Church Homecoming Celebration
on
Sunday, May 21, 2017
9:00 am Coffee & Doughnuts
9:45 am Hymn-Sing
10:00 am Worship Celebration – where 50 and 50+ members will be honored
12:00 pm Luncheon and Fellowship
* Reservations requested for the luncheon *
The Season of Lent
The Church has traditionally recognized a solemn and confessional season of preparation and repentance as we prepare to celebrate the death and resurrection of Jesus Christ. The season of Lent has for centuries helped those who would follow Jesus to consider the radical nature of the gospel of Jesus Christ and the deep cost of the Cross.
The season of Lent is a time in which the Church reflects upon the nature of God's work amongst the Creation and the great lengths to which that God has gone in order to restore us to our proper place in God's Kingdom. We remember that because of our sin, God the Father sent His only begotten Son to, through the power of the Holy Spirit, bring the gospel of the Kingdom of God to us. We remember that this task would be met with violent aggression and Jesus Christ, the Son of God would give His life for the sake of the Kingdom and in radical obedience to the Father. It is an uncomfortable truth that none of us are worthy of this great gift, yet God's love and sacrifice has made us acceptable. How appropriate that we would set aside some time to humbly examine our lives in recognition of God's love and work.
Beginning on March 8th, we will gather together each Wednesday at 6:00 pm for a lite meal and a special time of fellowship and reflection. These fellowship meals will help us to join our hearts and minds in service to God's will in the greater Toledo area. This year we will focus on the book, "Breaking the Idols of Your Heart" by Dan B. Allender & Tremper Longman III. This excellent study of the book of Ecclesiastes, utilizes narrative story-telling and biblical scholarship to address the primary cause of human sinfulness: idolatry.
I would recommend that you purchase the book through Amazon.com where you can find good used copies of the book for under $6.00. If you would like for me to order the book for you, I can get new copies of the book for $12.00. Please let me know how you would like to purchase your book. We are also looking for people or groups to provide for a meal during these Lenten suppers. Please let us know when you would like to provide the Lenten Supper.

Church Directory Update. . .
If you have not had your portrait taken for our church directory, you're going to get one final opportunity. Maybe you were out of town or busy when we had photos taken for the pictorial directory and you missed it, then this is YOUR chance! We will have a one day only photo session on Thursday, April 20 from 2 – 8 pm here at the church for ANYONE who was not previously photographed, ANYONE who had a change in their family structure (death, birth), ANYONE who had a scheduling conflict with other family members, ANYONE who is a frequent visitor (you don't need to be a member) – this IS YOUR CHANCE! Schedule a time NOW by clicking on the "portrait sign-up" button above and you'll be directed to the online registration page of LifeTouch Directories. For questions or difficulty scheduling, please contact Krista in the church office.
This is also your opportunity to update any changes in your address or contact information.
First Baptist Bake Sale
Sunday, March 19
First Baptist is having a bake sale on Sunday, March 19th to help support our Local Disaster Relief fund which is set-up to assist others, in our local area, when disaster strikes. We are hoping you will support this local mission by donating, individually wrapped, baked goods AND by purchasing some yummy treats the day of the sale. Please contact Cindy Schafer, 567-316-7364, with your donations.
Daylight Savings Time Begins
"SPRING" Ahead
Sunday, March 12th
at 2:00 am
Don't forget to change the batteries in your smoke detectors and carbon monoxide detectors too.
Sunday, May 21, 2017 – SAVE THE DATE!
We are planning a HOMECOMING EVENT where we will recognize our 50 year members, past and current. We will also recognize all new First Baptist members for the past two years. We want to get as many former members as possible to attend this event. We will have a special Sunday service followed by a luncheon. Your help is needed by spreading the word to all your friends and former members. Mark your calendars for this special event. Let's make this the best Homecoming service that we at First Baptist have had in a while. If anyone is interested in helping plan this upcoming event, please contact Bob Turner at 419/367-2105 or see him after a church service. Stay tuned for more information in the near future.
SCOUT SUNDAY AT FIRST BAPTIST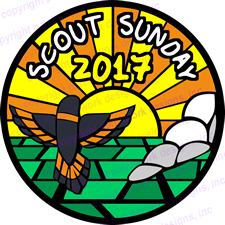 Sunday is our annual SCOUT SUNDAY worship service. This year we will recognize 12 Boy Scouts and Girl Scouts who have completed the God and Me or God and Family religious classes. We invite all past and present Boy Scouts, Girl Scouts, and Leaders to wear your uniforms, patches and pins and join us for our 10:00 am worship service as we honor ALL those in the Scouting ranks.
Pre-School Teacher Needed
We are looking for a volunteer to teach a pre-school class on Sunday mornings. This would be for the 3 – 5 age group. If you are interested in helping out, please contact the church office asap.