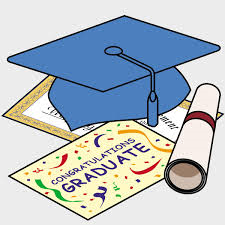 CONGRATULATIONS, CLASS OF 2018!
Betsy Bellavia – Graduate of BGSU with a Master's in Choral Directing
 John Bellavia – Graduate of Perrysburg High School
 April Veroneau – Graduate of Maumee High School & the Penta Career Center

Are you hungry for fellowship and food? Join us here at church on Wednesday nights from 6:00 to 7:00 for a time of food, fellowship and inspiration. If you want to bring a dish, great! But, you don't have to bring anything but yourselves. Nor, do you have to come every week!

Adopt-a-(Flower)Bed
We have many Garden Beds that need weeds pulled & TLC throughout the summer. Would you Adopt-a-(Flower)Bed? All you have to do is simply show up at your convenience and pull weeds.   You can sign-up by contacting the Church Office, 419/865-9171.